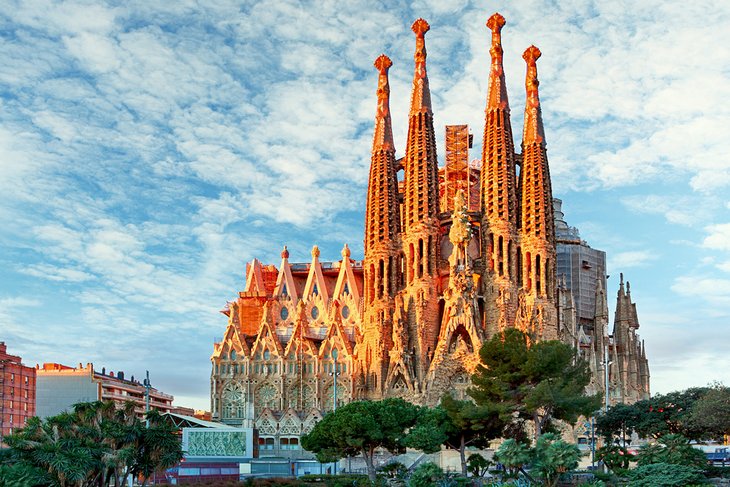 Venture beyond the bustling streets and renowned landmarks of Barcelona to uncover a treasure trove of hidden gems waiting to be explored. If you're looking for things to do in Barcelona with kids, or without, you can discover some incredible secret corners.
From the enchanting gardens of Pedralbes Monastery to the captivating mosaic of Poblenou's street art, there are countless lesser-known attractions to delight the curious traveler.
Embrace the opportunity to step back in time at the Roman ruins of Barcino or embark on a unique maritime adventure by hiring a boat to explore the city's stunning coastline. Join us as we reveal the secret corners of Barcelona and invite you to journey through the city's lesser-known attractions.
Things to do in Barcelona – Enchanting Gardens of Pedralbes Monastery
Tucked away in the elegant district of Les Corts, the Pedralbes Monastery offers a tranquil escape from the bustling city center.
This exquisite 14th-century Gothic monastery is surrounded by enchanting gardens, providing a serene setting for peaceful contemplation.
Stroll through the verdant grounds and marvel at the harmonious blend of lush greenery, fragrant flowers and ancient architecture.
The monastery's beautifully preserved cloister invites you to wander its hallowed corridors, while the on-site museum showcases captivating religious artifacts.
A visit to the Pedralbes Monastery is a delightful way to experience a lesser-known side of Barcelona, ​​steeped in history and tranquillity.
Exploring Barcelona's Coastline: Boat Hire for a Unique Maritime Adventure
When you're looking for things to do in Barcelona for a truly unique experience, consider exploring the scenic beauty of Barcelona's coastline with a boat hire in Barcelona.
You can choose from a wide range of preferences, from luxury yachts to charming sailboats, providing an unforgettable maritime adventure.
As you set sail, admire the city's iconic skyline from a fresh perspective, witness picturesque coves, and discover secluded beaches only accessible by sea. Bask in the Mediterranean sun, enjoy a leisurely swim, or simply enjoy the gentle ocean breeze as you navigate the azure waters.
Boat hire Barcelona offers a remarkable way to uncover the city's hidden coastal gems and create lasting memories.
A Step Back in Time: The Roman Ruins of Barcino
Delve into Barcelona's rich past by exploring the remnants of its Roman ancestor, Barcino. Nestled beneath the bustling streets of the Gothic Quarter, these ancient ruins provide a fascinating glimpse into the city's origins.
Marvel at the well-preserved sections of the Roman wall, and venture underground to discover the hidden archaeological site of the Temple of Augustus.
The nearby MUHBA Plaça del Rei offers an immersive experience, showing artifacts, mosaics, and the remains of a once-thriving Roman neighborhood.
A visit to Barcino's Roman ruins is a captivating journey through time, unveiling the historic layers that shaped the Barcelona we know today.
Things to do in Barcelona -The Colorful Mosaic of Poblenou's Street Art Scene
Immerse yourself in the vibrant atmosphere of Poblenou, a district that has been transformed from industrial roots into a thriving hub for art and creativity.
Renowned for its eclectic street art scene, Poblenou boasts a colorful mosaic of murals, graffiti, and urban installations that adorn its streets, buildings, and hidden corners.
As you wander through the neighborhood, witness the ever-evolving canvas that showcases the talents of both local and international artists.
The impressive Poblenou Urban District initiative supports this flourishing artistic community, making it a must-visit destination for art enthusiasts.
Embark on a visual journey and discover the dynamic spirit of Poblenou's street art scene.