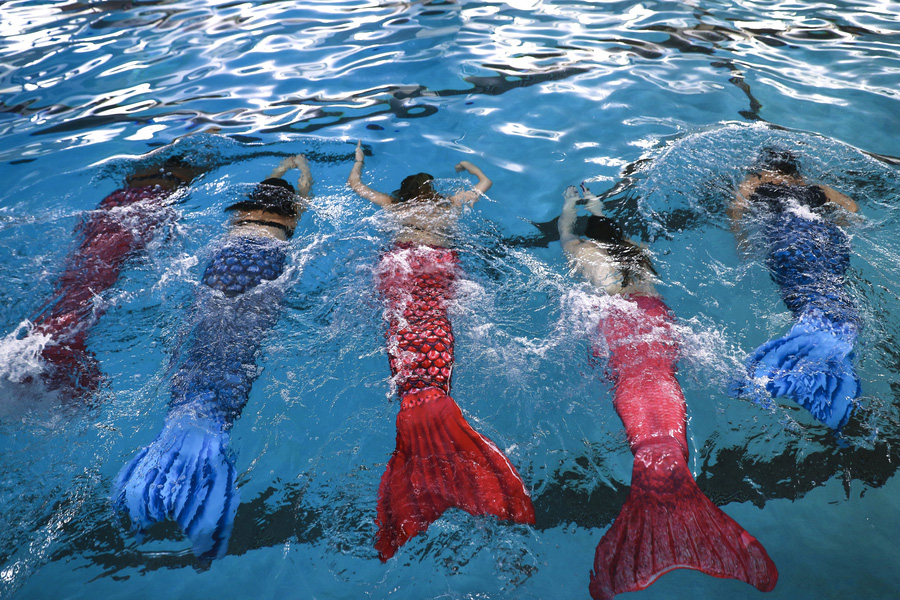 Welcome to the Mermaid River Pool!
Mermaid River Pool got its name from its close locality to Mermaid River in Aylsham, Norfolk. It is a private pool which is a stunning 20m heated indoor pool. And it is situated at Warren House between Aylsham and Cawston.
The pool is 3 ft 3 in the shallow end and 6 ft 6 in the deep end. This deluxe private pool offers people a chance to swim and relax at their own leisure. It is set in the privacy of the 40-acre woodland border of Warren House.
Did you know that Warren House is a great house for family gatherings? It boasts many tennis courts, a large swimming pool and its own hot tub and games room. The house is spacious with a beautiful entrance room. And this comes with an outstanding modern staircase leading to the first floor. It is where you will find a games room to have fun.
If you plan to visit Warren House, do not forget to explore the Mermaid River Pool as well. While at the same time, you can admire the beautiful Norfolk coast and countryside. Did you know that Mermaid River Pool contains some important rules? The beauty of the pool speaks for itself and users are expected to abide by the following rules:
· Users must start and finish at the agreed time. It must also be vacated by the end of the session.
· Clients must shower before entering the Pool.
· Diving not allowed.
· No one can swim alone.
· No glass, bottles, food and drink are allowed in the Pool House.
· No smoking, even anywhere on the property.
· Swimmers with long hair should always wear swimming caps.
· Mermaid River Pools is not responsible for any damage to clothing or any other kinds of stuff.
· All swimmers should be in good health. It is their responsibility to establish that the pool environment will not affect any medical illness they suffer from.
Swimming Tips
Just starting out swimming? Take a peek at some simple things that can make your swimming session more productive.
· Practice Your Breathing – After some gliding, go on your side. Follow by getting some breathing practice. It is good to note that breathing is important to a successful stroke.
· Choosing Your Gear – Pick carefully! Also, make sure you are buying one that is actually practical.
· Wear a Swimming Cap–Using a heavily chlorinated pool regularly can affect your scalp. Avoid this by simply wearing a cheap cap. It can make all the difference.
· De-Mist Your Goggles – Goggles are a vital part of swimming properly. Get some de-misting liquid and use often before a swim.
Before heading to the Mermaid River Pool, it is good to learn about these swimming tips. Just like before playing any types of online slots, you would look up for tips and all, right? And the best place to go is at casino.Luckyvip.com. The site has all the necessary ingredients to welcome you in the gaming realm. Grab any device of your choice and set things going!